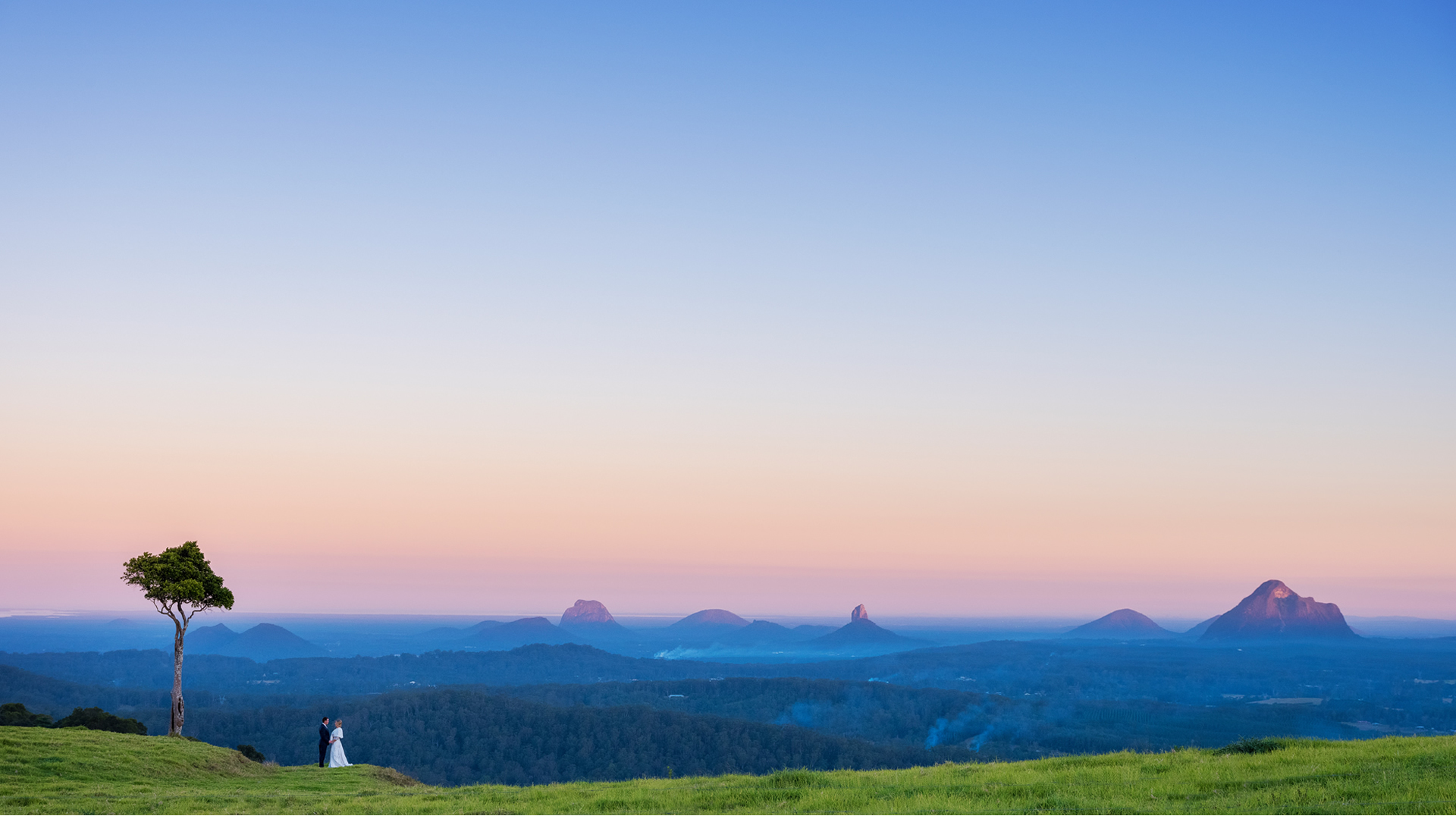 "When I saw the Little White Wedding Church, I knew this was the ceremony venue for us! It was picture perfect with its quaint appearance and beautifully kept façade. The inside was styled so elegantly which gave it this romantic and intimate atmosphere – perfect for our special day. 
Catherine and Richard, owners of the LWWC and Vivid Photography, ensured they captured all the memorable moments from the barn owl flying in to deliver our wedding rings, to the bridal party enjoying the sunset at One Tree Hill, to the fireworks display bringing an end to a wonderful evening at the reception venue, Maleny Manor.
If I was to give any advice to future brides and grooms it would be to just enjoy every minute of it with the ones you love as the day goes by so quickly!
But if you choose Vivid Photography you will be able to look back on all the finer details you may miss on the day and you will be guaranteed to receive wonderful service. Both Catherine and Richard were very professional, yet friendly and approachable and we thank them for being a part of our day, one which we will never forget."
Raquel + Ian.